Melrose & Co is a women's clothing boutique with a brick and mortar storefront located in Airdrie, Alberta, and a growing, Canada-wide women's clothing website. Melrose & Co, known locally as The Store Upstairs, began over 25 years ago. We've seen fashion trends come and go, but our mission has remained the same. We live out our goal of empowering women by providing upscale, high-end fashion that is well-made, proper-fitting, and versatile; every outfit deserves a unique touch!
At Melrose & Co, we always aim to bring you stylish and affordable clothing. Denise Melrose and her team of professionals carefully select all products, bringing the fashion capitals of the world to your doorstep. We are also a community-focused store; we believe in giving back to the city that has loved us for so long.
At Our Fashion Boutique in Airdrie
Our women's clothing boutique is the perfect place to find the piece that's missing from your wardrobe. We're constantly bringing in new fashions every season so that you can shop the latest in women's tops and blouses, blazers, skirts, and sweaters. We often find ourselves ahead of local fashion trends with much of our inspiration coming from the world's fashion headquarters, including London, Paris, and Milan. When you shop at our fashion boutique in Airdrie, we want you to come away wearing an outfit that empowers you to feel like the strong and beautiful woman that you are. Visit Melrose & Co today!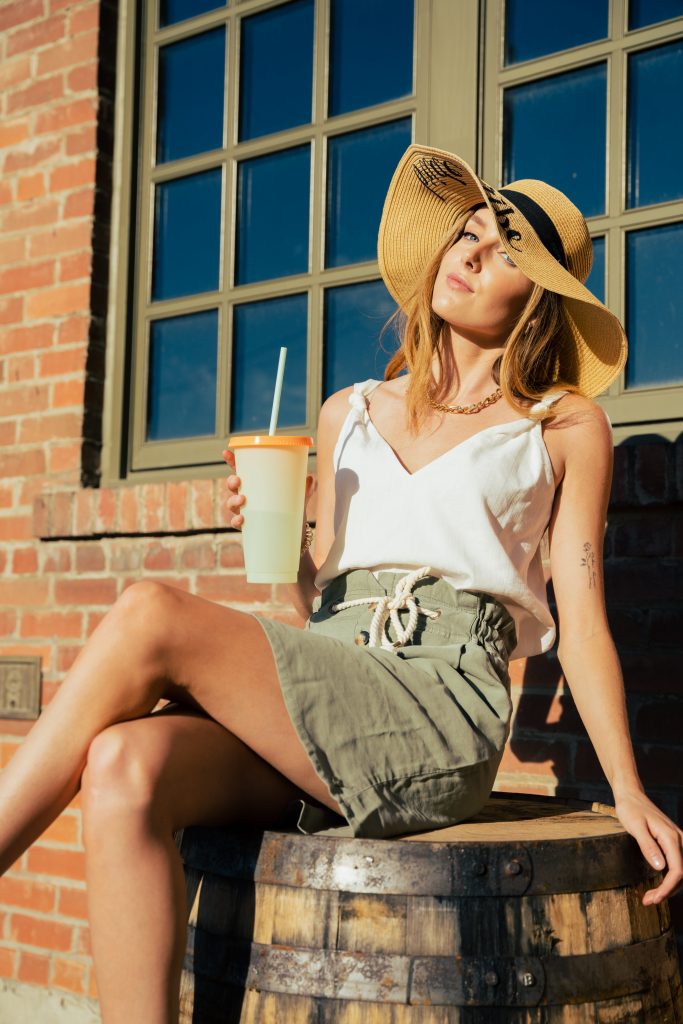 Find Unique Women's Clothing At Our Boutique
Shop your way to a classic, timeless look with Melrose & Co. Say goodbye to the days of buyer's remorse and say hello to dresses, jeans, tops, and blouses that will always spark joy. Our goal is to help you find an outfit or two that you will feel comfortable wearing to work and the grocery store. You'll always find beautiful, affordable, and versatile women's clothing at our fashion boutique in Airdrie.

Quality
Clothing
We are selective about the clothing we sell in-store. We have high-quality standards for all of our products so that you can find pieces you not only love but also ones you know will last.

Unique
Selection
We are always on-top-of and ahead of fashion trends. No matter the time of year, you can find classic women's fashion that is modern, chic, and stylish, but also completely unique.

Affordable
Options
We believe that high-quality women's fashion should be available and accessible to all women. We do our best to find valuable pieces that fit your lifestyle as well as your budget.

Personal
Stylist
We have a personal stylist on staff at Melrose & Co! Visit us in-store to get professional advice on dressing for your body type and putting together versatile and vivacious outfits.
"What is not to love, except the big dent in my wallet every time I walk in this store. Great selection, nice quality clothing, helpful staff. Always find many things I want... unfortunately."
"Always have everything I need at great prices. Absolutely love all the little things in their store upstairs. They have amazing quality items that are unique!"
"The looks that they put together show that they really know how to buy and how to assist women with pairing their amazing clothing and accessories. I look forward to taking the 15 minute drive to Airdrie to enjoy their 5,000 square foot warehouse."
"Is there anything they don't have??? This is a local sweet spot that you need to visit frequently or you will miss something amazing!! Whether it's high fashion on sale, funky jewellery from local artisans and far-flung, gifts for house and home … you name it."