Spring has sprung! Gone are the days of bulky layers and trying to make your winter boots somehow go with every outfit.
Now that the flowers are beginning to poke up, let's look at some outfit ideas that will erase any memory of winter.
Make the World Your Runway: Outfit Ideas For Spring
Maxi Skirts
As we continue to embrace the 90s vibes, maxi skirts are a fun way to lean into spring without the risk of catching a chill on cooler days.
You could pair these with a chunky or heeled boot and an oversized sweater. Worried about getting lost in the flow of the outfit? Slide a belt under your sweater and around your waist. Then, tuck the ends of the sweater up under the belt. This gives a similar effect to knotting your sweater without adding that bulk.
Wide Leg Trousers
Skinny jeans are perfect for the winter because they allow you to tuck your jeans into your boots with ease. However, now that spring is here, it's time to break out the wide leg, high-waisted trousers.
These are particularly fun in that they allow you to play with colours and even patterns. Plus, they make your legs look like they go on for days while bringing in your waist.
Pair these with a bodysuit or a t-shirt that you can tuck in. Pop on a leather jacket or a matching blazer and you'll be ready to make a statement.
Floral Dresses
We all know what Miranda Priestly would say: "Florals in spring, how groundbreaking". However, there's a reason this is a classic springtime option!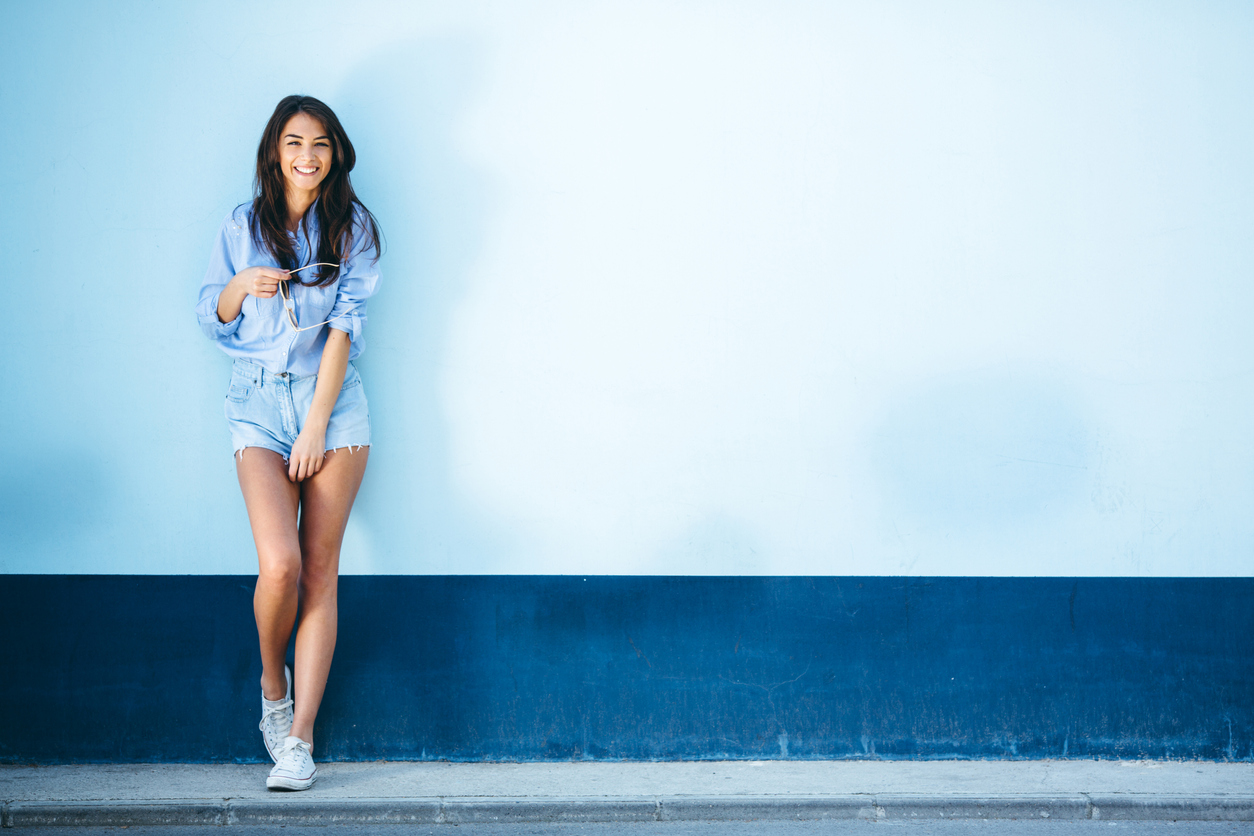 Patterns are nice in that they add dimension and visual interest to your outfit, while also going with most solid-coloured coats, such as denim jackets. Plus, florals just scream spring, which is always lovely to embrace after Canadian winters have passed.
Sweatsuit Sets
If this past year has given us anything, it's that loungewear can now be seen as fashion. With so many people working from home, comfort has become a top priority when it comes to buying clothing. This has allowed sweatsuits to rise in popularity.
Monochromatic sweatsuit sets are particularly trendy right now. Pair these with a simple white sneaker and a crossbody bag, and you'll be ready to go!
Now that you don't have to cover up your outfits with winter jackets, you can go all out… even if it's just to the grocery store!

At Melrose & Co, we are committed to providing you with stylish and affordable fashion. With unique designs that stand out from the rest, there is no other store where you can enjoy the benefits of style and price. Don't miss out on the chance to look stunning every single day of the week! Feel free to visit us at #101 209 Centre Ave SW, Airdrie, or contact us at 403 948 0010